Perfect For: Everything!
Travel

Motorcycle Riding

Hot Flashes

Hiking

Biking

Jogging

Boating

Horseback Riding

Medical
FEATURES
•The vests are completely lined in the highest quality phase change material available.
•LIGHTWEIGHT! Zentek vests are less bulky than those made with traditional synthetic insulators and are both fashionable and functional. This garment weighs 16-25 ounces, depending on size.
•Never wears out! Always ready to use! They can be safely laundered when necessary and do not lose their effectiveness.
•This vest features soft, nylon Taslon fabric in your choice of fashionable colors, and is available in sizes XS to 2XL.

•POCKETS! This vest features two front zippered pockets on each side, plus two more patch pockets. Originally designed for dog trainers,it is now used for traveling, and medical needs. You will always have what you need at hand. A large, convenient pocket on both sides of the outer shell is divided into one small upper and one large lower compartment. A deep dove shelf pocket on the back provides ample storage for a water bottle or other supplies, and is stitched in the center to create two equal compartments.
•Developed by NASA scientists for use in space suits, phase-change technology (PCM) absorbs energy to cool the body when it's hot, then releases the stored energy as heat when the body gets cold. Creating the perfect outdoor enthusiasts must have gear!
• This vest acts as a heat sponge when in an environment hotter than 83°F. To discharge the heat, simply move or shake the garment to create greater airflow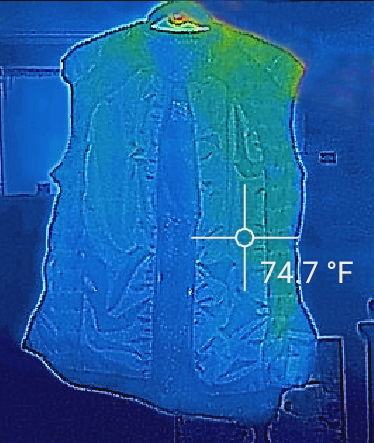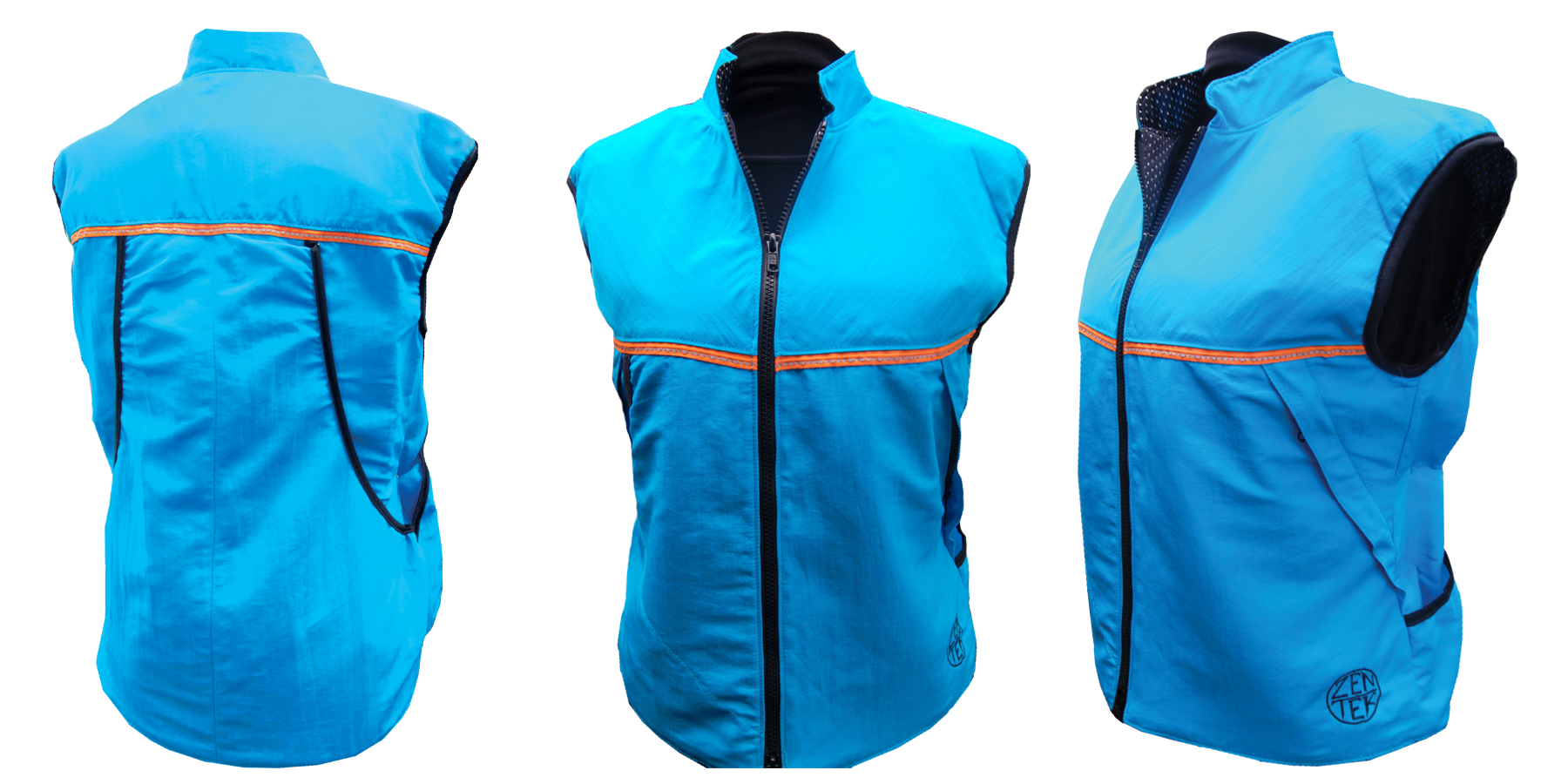 The most common comment we hear is that " I wear the vest all the time" and " They are additive"
Vest Size Chart:

Actual Measurements of vest above - please take your measurements and add 2-4" for a closer or looser fit.
All the right pockets for toys, treats, etc., this vest is comfortable to wear and perfect for training!

I picked the Navy, as it will go better with all outfits. It is a great material, nice and soft and comfortable to wear. Have not had a chance to wear it in really warm weather yet, but am looking forward to trying it out in the heat. Very happy wit

Love the vest, and everything about it.

Product is excellent, although I could have used some kind of instructions telling me if I needed to do anything to make product ready to use -- if any.

This vest keeps me warm and cozy but is so light weight I don't even know I am wearing it. This is the second one I have purchased. They help keep you cool in the summer too.

Addicted to say the least

This is the best piece of clothing that I own. It was a gift to me last Christmas from a friend who purchased it at a dog show.... It comes off to be washed and then, back on again. I wear it under jackets and on top of shirts and sweaters. It keeps me warm, and cool!!! There is something about the material that is comforting when I have it on, as though it is "second skin".....hard to describe. Am about to order the second vest...

Liked more than I thought I would.

When I bought the vest I thought I would only be wearing during the day. I found I slept better a night with the vest on. I cannot wait to try it in the summer. My dog has had the coat for 3 years It still looks like new. In December I got another coat for my older dog and she just loves it to. I own French Bulldogs and they are hard to fit and keep on. These coats are wonderful for my Frenchies. Thank you

I thought that I would let you know how much I love this vest. I bought it at the January Puyallup show. I think I have worn it to work almost everyday since. Originally I bought this vest to help me keep warm at agility class, but soon found myself wearing it to/at work. I tend to be cold all the time, but wearing this has helped me to be more comfortable. I can't wait till summer/fall to try it out for hiking. Thanks a lot.